Get ready for an awesome selection of sloth accessories. Coming soon, we will have everything from sloth jewelry to sloth headbands! For now, explore our sloth purses and accessorize with some incredible sloth tote bags that are made with faux (PU) vegan leather. Feeling like you want something cozy? Check our our range of sloth blankets.
---
9 products
Love it <3
It finally came. The sloth purse that I ordered,my daughter will be so surprised when she opens this gift at Christmas. She has no idea that I ordered this for her. She's just crazy about sloths. Well I better put this away so she doesn't find it,shhhh don't say anything. Thanks Matt!!
Fancy tote
Bag has odor even when has been out of plastic bag. It seems more chemical rather than leather. Otherwise nice product.
FANCY SLOTH TOTE
This is the most beautiful and unusual bag I've ever carried! I have had so many comments about it! Needless to say I absolutely love it!
Sloth Headband Set LIMITED EDITION by Sloth Outfitters
Very happy
I very happy with my sloth headbands!!! Thank you so much!!
Love the headbands, but long shipping
Love them! Just shipping was long.
Sloth Headband Set LIMITED EDITION by Sloth Outfitters
Love sloth 🦥
So well worth the wait ... it is perfect 💜🦥love the material and quality.....:) Any new designs available???
SLOTH ACCESSORIES, WITH FRESH NORTH AMERICAN DESIGNS
---
Our sloth accessories are more than just fashionable - they are packed with features. All accessories are constructed with the highest quality materials in mind, including vegan leather for the sloth totes and high quality canvas for the sloth backpacks.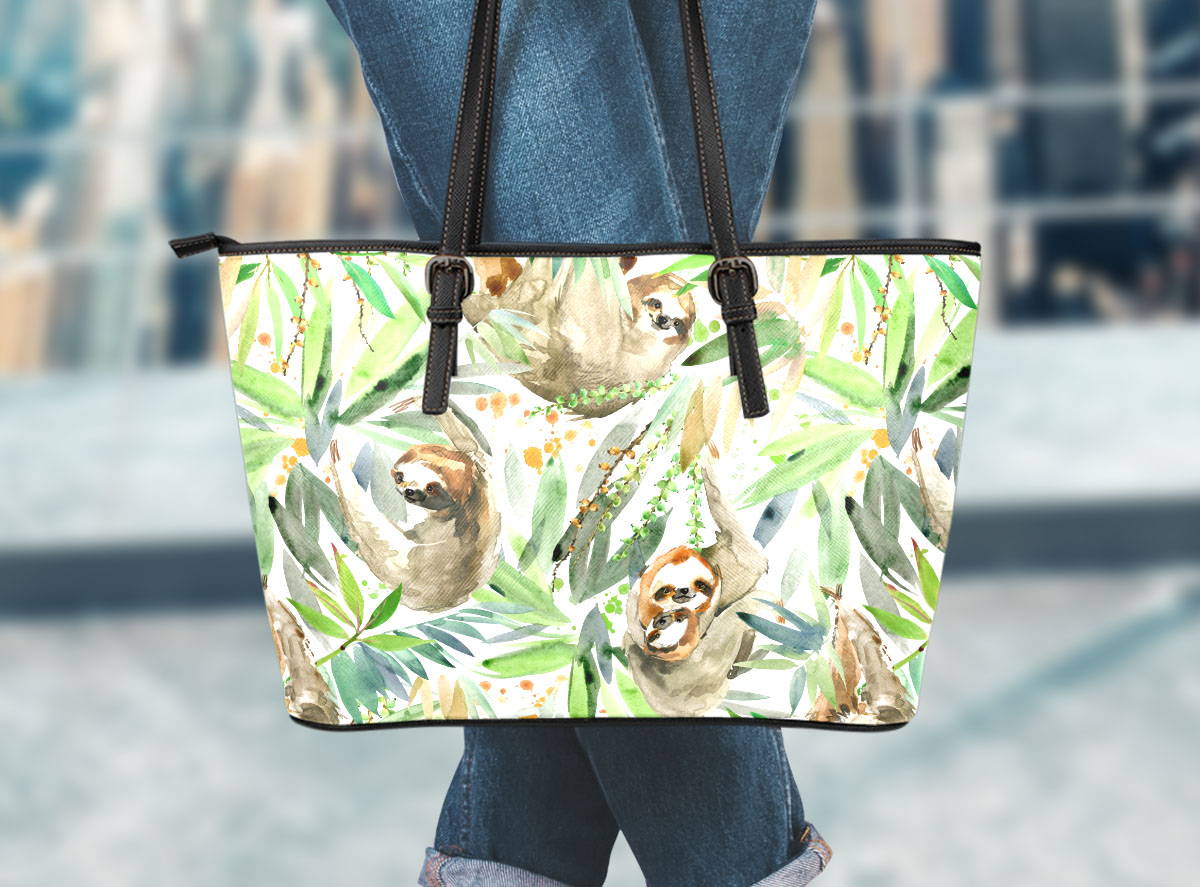 THE BEST sloth GIFTS TO SHOW YOUR PASSION FOR SLOTH FASHION
---
Whether you are shopping for a fashionista who wants a fashionable new sloth tote or a sloth lover who wants a stylish new sloth bandana, we have the widest range of sloth accessories with so many styles to choose from.
ALL SLOTH ACCESSORIES PURCHASES CONTRIBUTE TO THE CAUSE
---
As hosts of one of the largest online sloth communities, we know how important it is to give back to these precious species. That's we contribute a portion of every purchase of every sloth accessory purchase to registered charities that help protect and conserve sloths and their habitats.